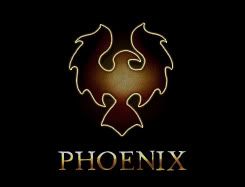 The second-to-last issue of my webcomic "Phoenix" is online.
It was originally going to be part of the finale, but after 85 pages I realized I'd have to chop this sucker in two. The last issue will premiere sometime in April or May, if all goes according to plan.
Which, considering recent life drama, is unlikely.
You can read any of the back issues from the
archive
, or you can start
all the way at the beginning
. Or you could not, because maybe you've got better shit to do, I dunno.
END OF LINE
~A.H.