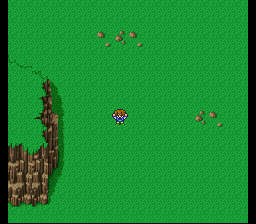 Alright, adding in the new jobs, I notice "Mime" counts as a 'Water Crystal" job... even though you can't get access to the Mime class until after the Earth Crystal. Do I allow access to that job to be a 5th Re-Roll? Do I eliminate the possibility entirely?
-So I get the Water Crystal jobs, and re-roll the characters:
Phaze: Blue Mage
Reina: Knight
Galuf/Krile: Time Mage
Faris: Red Mage
This is a pretty damn good setup. It's too bad this is probably the shortest stage in the game, so I won't be able to take advantage of it for long.
▼